Hoist Lifts and Cranes
Handtrucks2go is proud to bring you the best selection of hoist lifts, and cranes. Call us today at (888) 811-5941 for assistance finding the right hoist lift or crane for your application.
Hoist Lifts and Cranes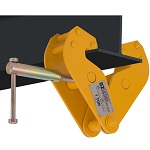 Beam Clamps
View All
Brake Winches
View All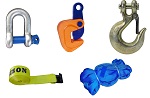 Clamps and Lifting Slings
View All
Davit Cranes
View All
Sky Hook Lifts
View All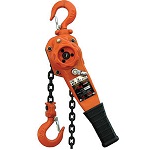 Lever Chain Hoists
View All
Hand Chain Hoists
View All
Builders Hoist Lift
View All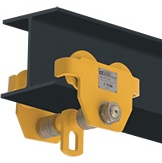 Beam Trolleys
View All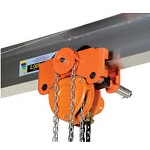 Chain Geared Beam Trollies
View All
Beam Trolleys with Clamps
View All
Digital Crane Scales
View All
Electric Chain Hoists
View All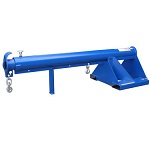 Forkift Boom Cranes
View All
Truck & Van Cranes
View All
Gantry Cranes
View All
Hoist Lifts and Cranes for Sale with Best Online Pricing Only Here in Handtrucks2go!
Haven't found a good-quality and affordable hoist lift or crane? Well look no further, here in Handtrucks2go we offer you hundreds of options, from beam clamps, lever chain hoist, electric chain hoist, davit cranes all the way down to gantry cranes, we have them all for the best price! Handtrucks2go is partnered with well-known manufacturers that provide you with high-tier quality with great customer service and hoist lifts and cranes are no exception that. We always try to meet our customers' needs and expectations, that is why we provide you a variety of Brands, load capacities, lift height and other add-ons or accessories to choose from in hopes that you will find everything that you need here in Handtrucks2go.
If you are not yet sure what you are looking for please take time to read this description and the descriptions of the subcategories so that you have a better idea of what the categories are but generally a hoist is a device used for lifting or lowering a load by means of a drum or lift-wheel around which rope or chain wraps. It may be manually operated, electrically or pneumatically driven and may use chain, fiber or wire rope as its lifting medium. On the other hand, a crane is a machine that is capable of raising and lowering heavy objects as well as having the capability to move them sideways. Cranes are distinguished from hoists, which can lift objects but that cannot move them horizontally. Most of these are typically mounted on a beam or placed on a flat sturdy surface or platform in order to work well. If you do not have an existing available at your disposal, Gantry Cranes will serve as your temporary or permanent beam to mount or attach your hoists.
As mentioned earlier there are numerous types of hoists available in our website. At Handtruck2go, we have a lever chain hoist, hand chain hoist, builders hoist lift, and an electric chain hoist that will take care of the heavy lifting for you. If you want to move your loads forward or backward to take it from point A to point B then feel free to browse our beam trolley, chain geared beam trolley, beam trolley with clamps and beam clamps that you can utilize together with the previously mentioned available hoists. All these products work hand in hand in order to handle even the toughest of lifting and transporting jobs done in manufacturing warehousing, production and assembly line, distribution, construction sites and other material handling facilities. When selecting the hoist that fits your working area or business, here are a few considerations to help you ensure that the hoist you purchase will meet your needs. You need to ask yourself how much you will be typically lifting in a day (weight capacity), what type of material or load you are currently dealing with, how far is the distance from where the chain will be installed to where the load will be picked from (lift height) and how fast do you want to deal with the loads dictating whether or not you should get yourself an electric or manual chain hoist. These are only the main key points in choosing what works for you.
If a hoist lift won't do then maybe the crane would be great for you. Try our popular davit crane and truck & van cranes manufactured by Vestil, OZ Lifting Products and Sky Hook all notorious and prominent for providing us the best of the best all in great and reasonable prices. Jib cranes are an economical solution for moving materials within individual work areas or from one work area to another. They can also serve as temporary or auxiliary lifting devices under overhead cranes. Like the hoist, we offer you a great number of options with styles ranging from entirely self-supporting to ceiling/bridge or wall-mounted and even mounted on carts and trucks we have them all. Cranes provide you with more flexibility and precision when it comes to handling your loads.