Electric Adjustable Pallet Jacks? Are they Available?
Electric Adjustable Pallet Jack? Is that possible? Most forklifts and electric stackers usually come with adjustable forks, so if you need a fork size of 21″ and 27″ they would be easily adjustable. I for one have never found an adjustable powered electric walkies pallet jack yet.
So what is the solution if you 2 different size forks on your electric pallet jack? Well you can either buy 2 electric pallet jacks…very expensive…or you can use the all new PowerPallet Jack Convertor Kit together with the Wesco 272744 (21″-27″ wide x 48″ long) pallet jack or the Wesco 272747 (16″ – 20″ wide x 36″ long) both adjustable pallet jacks.
The 272747 is also a great solution if you need a shorter fork electric pallet jack, which are very expensive and hard to find.
Fitting the PowerPallet kit onto different jacks can be a bit tricky as we usually need to get quite a bit of technical information about your existing jack (this ensures we send you the proper fittings and plates), and there are some limitations as to which type of  jack it can fit on.
Now, thanks to our good friend Joel over at PowerPallet who has pretested the Powerpallet kit with these 2 Wesco models, all you have to do is tell us that you are using it for ones of these Wesco models and we will take over from there!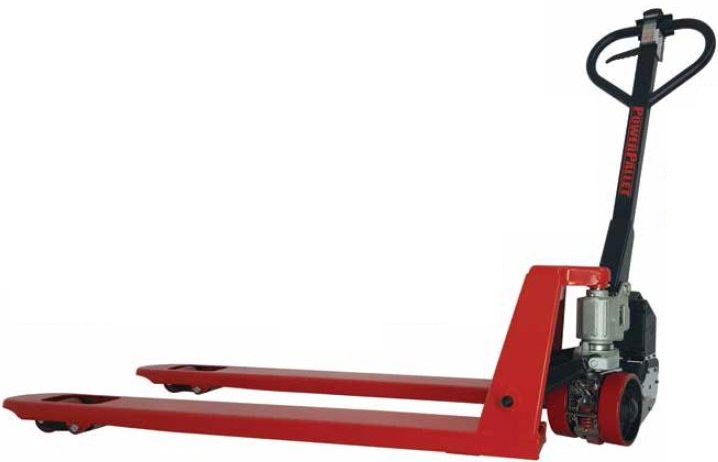 Have a look at this video demonstrating the PowerPallet in use as well as assembly instructions.